The Library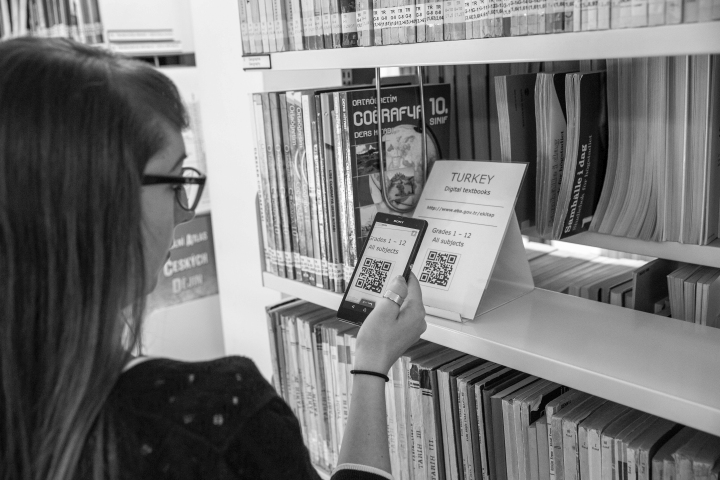 The Leibniz Institute for Educational Media | Georg Eckert Institute's research library provides access to an international collection of textbooks and curricula for history, geography, social studies and politics, ethics and religion, as well as reading primers in the German language and from around the world. Many textbooks and curricula in the collections can be accessed online as fully searchable texts. The research library also contains a comprehensive collection of academic literature, including electronic books, related to textbook research and analysis.
The textbook collection consists of 183,000 printed and online volumes from 180 countries. The majority of the 9,000 curricula in the collection have been digitised and are available as fully searchable texts.
The academic collection currently comprises around 80,000 printed and online volumes.
The entire inventory is captured electronically in the online catalogues.